Directions – Reviews – Hours – About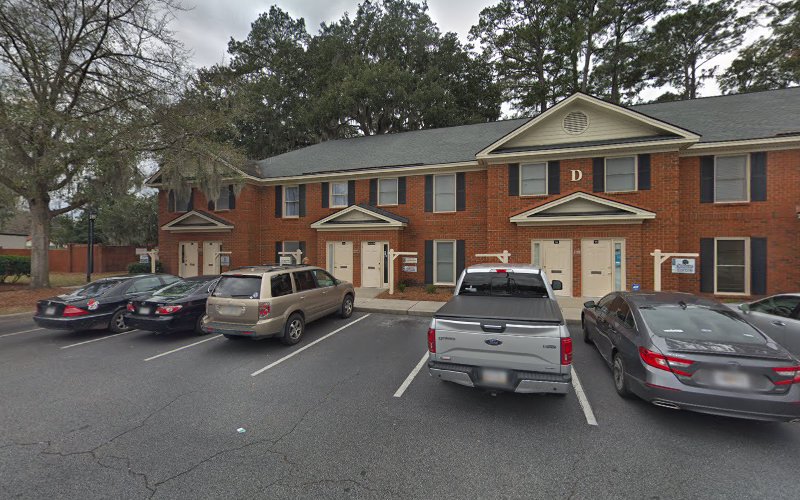 The Bowman Law Office in Savannah, Georgia
Directions to The Bowman Law Office
📍 D, 7505 Waters Ave D-3, Savannah, GA 31406 (Directions)
☎️ +1 912-401-0121 (Call Now)
🖥️ visit website
⏰ The Bowman Law Office Hours
Monday
Tuesday
Wednesday
Thursday
Friday
Saturday
Sunday
9 AM-5 PM
9 AM-5 PM
9 AM-5 PM
9 AM-5 PM
9 AM-5 PM
Closed
Closed
👍 The Bowman Law Office Reviews
– 5 Star Reviews: 6
– 4 Star Reviews: 1
– 3 Star Reviews: 0
– 2 Star Reviews: 0
– 1 Star Reviews: 0
December 2021 by Tre Jackson

Every direction I sought for legal help pointed me towards The Bowman law firm for good reason. I came to Catherine Bowman with little hope of positive resolution, but being the expert she is, she shined new light and opportunity for me. I would choose the Bowman law firm every time for any legal services they may offer. 10/10 she gave me hope and the fighting spirit to get the justice I deserved. I felt the support like it wasn't a battle for just me but for the firm itself! Best lawyer experience I've ever encountered by far!

December 2021 by Shanee Norman

I first would like to thank everyone for their reviews before contacting the firm I did read the reviews and felt even more confident of my decision for coming to this law firm. I would love to recognize the receptionist for her awesome service as well as concern, she was very prompt with gathering information as well as detailed. I just felt comfort immediately when speaking with her and genuine concern I personally want to thank you! I then had opportunity to speak with Ms.Bowmen,she knows the employment law!!! She will guide you through the process and let you know from the beginning what she thinks and will do her best to ensure your needs are met. I feel this process has become personal for me, went for legal advice and obtained someone who just genuinely cared about everything I endured and actually walked with me every step of the way through a very difficult process and gave me the best guidance. I know legal matters are business but I can honestly say this law firm care about their clients and will do all they can to help. I am very pleased with my service and I hope review met you and lead you like previous reviews led me?

December 2021 by RJC

Catherine Bowman, and her offices are top of their craft. They protect the little guy, they look after their clients, and they do it at a highly reasonable cost. Bowman law defended me personally. And I can 100% recommend them to anybody. They know employment law inside and out. Anyone needing protection from wicked employers, bad bosses, and hipocritical managers should set up an appointment. It's a shame I can only go to 5 stars.

December 2021 by SamClemens

I was referred to Ms. Bowman to handle a personal matter by the firm I retain for my business dealings, a prestigious local firm. Ms. Bowman is responsive, proactive, and provides counsel. It is important to fully understand my meaning when I say, "provides counsel". The job of an attorney in my opinion is to provide clients with real-world expectations and options that help their client navigate tough situations in the most optimal way possible. In my dealings throughout my life, I have employed countless attorneys in several states. What Ms. Bowman does her for clients is in my opinion over and above what clients can reasonable expect from their legal counsel. I can fully and enthusiastically recommend Ms. Bowman as one of the best choices for legal counsel in the area. She is knowledgable, fair, intuitive, empathetic, and resourceful. You may seek her guidance with utter confidence that you are in competent hands that will actively and relentlessly pursue your best interest. A+, Ms. Bowman.

December 2021 by Ronnie Redding

My experience with Bowman Law Office exceeded my expectations. I was referred by another attorney which handled another legal situation I am dealing with. His referral to Mrs. Catherine Bowman was she is the best in the business. His word has proven to be true. I very quickly learned Mrs. Catherine Bowman was not only the most ethical attorney I have ever met and or dealt with bust her dedication to my case was mind blowing. Mrs. Bowman's rapid response to my case and immediate action just cannot be described. In all aspects Mrs. Bowman is immediate. You do not have to wait for replies or information. Her emails flow as quickly as text messages. In a very stressful and troubling time it has been a relief knowning I had such a competent, dedicated and knowledgeable attorney taking care of my interest and working very hard for me. I was able to sleep at night knowing I had Mrs. Bowman on my side during such a time. In my opinion The Bowman Law Offices will change how anyone feels about attorneys and how clients are treated. In short I have hear horror stories in other's cases and that will not be the case with these professionals. Contacting Mrs. Bowman was the best decision I could have made. I contacted other's before hiring Mrs. Bowman due to a "free consult". That's what I got from them. Nothing. Turns out they were not for the client, only themselves. Bowman Law will work hard to get you justice!
(see all reviews)
📣 About The Bowman Law Office
Owner title: The Bowman Law Office
The Bowman Law Office features: Accessibility: Wheelchair accessible entrance: true, Wheelchair accessible restroom: true, Amenities: Restroom: true, Planning: Appointments recommended: true, Attorney,
Description:
Area / Region: Savannah, Georgia 31406
Longitude / Latitude: -81.1029738, 32.0039481 (Location)