Directions | Reviews | Hours | About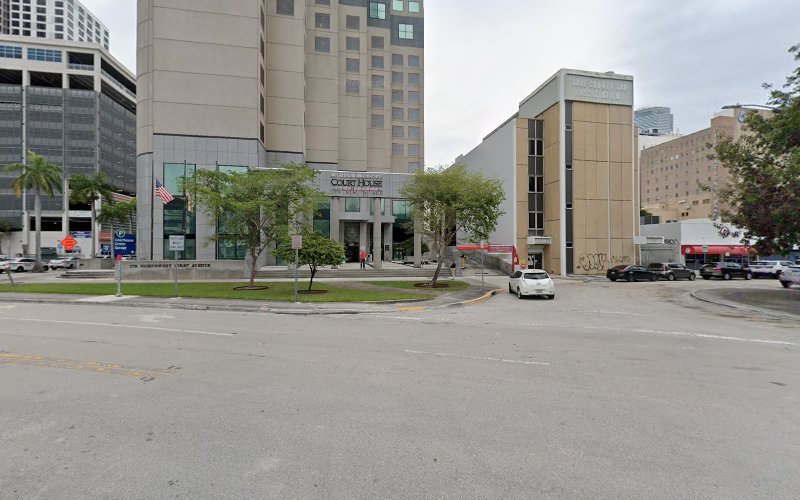 Eleventh Judicial Circuit of Florida in Miami, Florida
Eleventh Judicial Circuit of Florida is a Courthouse in Miami, Florida
📍 175 NW 1st Ave, Miami, FL 33128 (Directions)
☎️ +1 305-349-7000 (Call Now)
🖥️ visit website
👍 Eleventh Judicial Circuit of Florida Reviews in Miami, Florida
– 5 Star Reviews: 9
– 4 Star Reviews: 1
– 3 Star Reviews: 1
– 2 Star Reviews: 0
– 1 Star Reviews: 4
December 2021 by Nina82

I called because my husband received a notice to give a mandatory oral testimony and the letter had a note saying to let me know if I needed an interpreter. Well, for that I called, first the signer of the letter who did not answer, then to this place, to the 11th Circuit of the Court, from where I was addressed and I was answered by "Beatriz" (she did not want to identify herself beyond that name) who told me She gave a number of the judge's assistant who did not answer either and when I called her back to demand that she take note of my notice of need for an interpreter, finally, reluctantly and in a very bad tone, she told me that if the appointment is by Zoom one The interpreter has to be provided and he hung up on me without further ado. The thank you, have a good day I told him he didn't hear him because he hung up the phone on me. I worked 11 years in Customer Service and I am trained in Human Resources; I am shocked at the low level of qualification that is accepted in the employees of this place. In other words, according to Beatriz, what the Subpoena says to do is not what you have to do and in the end it doesn't even matter because it contains wrong information. Wonderful work of public servants paid by taxpayers.

December 2021 by Yaniurka Tornes

Supposedly they don't have a # to call, I've been sending emails for days and they don't answer me I live in Houston and I need a divorce certificate, which can only be given to me in Miami ??

December 2021 by Sandra Caceres

All very well, I just need to know how to request the divorce document, which was not sent to me by any means!!!!

December 2021 by Sean Gentile Child Support

The self help floor is great. Very organized. And the staff is on time. They even open 5 minutes early. I've enjoyed doing business with them . I'm grateful and thank you. ?

December 2021 by Sallent

As a lawyer practicing predominantly in this circuit, it is a great place to practice law, though sometimes I wish some of the procedures were observed a little more carefully. Still, the judicial staff is top notch and the courts are staffed with great clerks and judicial assistants.
👍 (see all reviews)
⏰ Eleventh Judicial Circuit of Florida Hours in Miami, Florida
Monday
Tuesday
Wednesday
Thursday
Friday
Saturday
Sunday
9 AM-4 PM
9 AM-4 PM
9 AM-4 PM
9 AM-4 PM
9 AM-4 PM
Closed
Closed
📣 About Eleventh Judicial Circuit of Florida, Miami, Florida
Owner title: Eleventh Judicial Circuit of Florida
Eleventh Judicial Circuit of Florida features: Courthouse, Divorce service, Accessibility: Wheelchair accessible entrance: true
Description:
Area / Region: Miami, Florida
Longitude / Latitude: -80.1948767, 25.7756705 (Location)